In recent years, personalized backpacks have become increasingly popular. With customization options ranging from monograms to graphics and everything in between, it's never been easier to create a backpack that reflects your unique style. Here's why the trend is growing and how you can stand out in style with your own personalized backpack.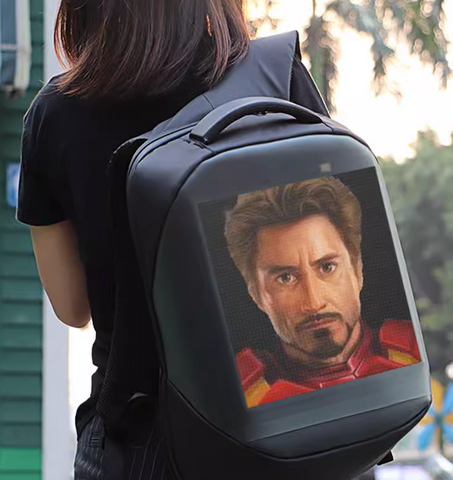 A Unique Statement Piece
One of the main reasons for the rise in personalized backpack popularity is that they allow individuals to make a statement and express their personality. A customized backpack is not only functional but also a fashion accessory that reflects your unique sense of style. Whether you're going for a bold and colorful design or a minimalistic look, a personalized backpack is a way to showcase your individuality.
Practical Customization Options
Customizing a backpack is not just about aesthetics; it's also about practicality. You can choose the number of pockets, size, and compartments based on your specific needs. For example, if you're using your backpack for school, you may want to add a laptop sleeve and additional pockets for textbooks. By customizing your backpack, you can ensure that it meets your exact requirements.
High-Quality Materials
When you personalize a backpack, you have control over the quality of materials used. When selecting the material for your backpack, consider the durability, breathability, and water-resistance options. By opting for high-quality materials, you can ensure that your backpack will last longer.
Great Gift Option
Personalized backpacks make great gifts for family and friends. By adding a personal touch such as a monogram or graphic, it shows that you put thought and effort into the gift. It's a unique and thoughtful gesture that will be appreciated by the recipient.
How to Design Your Own Personalized Backpack
Designing your own personalized backpack is easy and fun. Follow these steps to create your perfect backpack:
Choose the size and style of your backpack.
Select your preferred material, color, and pattern.
Add any personalization options such as monograms, graphics, or logos.
Choose the number of pockets and compartments based on your needs.
Select high-quality hardware such as zippers and clasps for added durability.
Consider adding padded straps and a back panel for comfort.
In conclusion, personalized backpacks are here to stay. They're practical, fashionable, and a great way to express your personality through a fashion accessory. By following these steps, you can design your own unique backpack that stands out in style while meeting your specific needs. Don't settle for a generic backpack; create your own personalized backpack today!